Fort Munnar offers you a breathtaking panorama of gentle slopes with its sheer drops, the meandering streams and the Anayirangal lake, all speckled with lush vegetation and forest life.
Plantation Walk :
Wander through the tea gardens spread out in all its lush greenery. Watch the tea pluckers with their tea bags strapped on their backs, as they wind their way up and down the slopes of the plantations.
Go for a plantation walk through our cardamom estate. The cardamom bushes nestled below majestic trees; the deep silence of the forest broken by the chirping of birds and squirrels and the occasional curious monkey, are sights to behold.
Adventure Activities :
Soft Trekking, Rock climbing, Camping and Lake Safari are some of the adventure activities for which Munnar is well known. The adventurous traveller can have a wonderful experience amidst the rugged mountains of Munnar.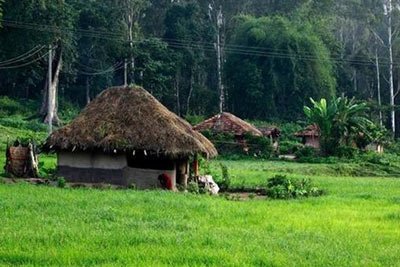 Tribal Village Visit :
Visit the local Muduvan tribal colony. Experience the customs and traditions of these simple people. The unique way of life of a society that has existed for centuries in close harmony with the surrounding forests.
Tea Factory Visit :
Tea was first brought to Munnar by James Finlay & Sons who formed the Kannan Devan Hill Produce Company which has ultimately become Tata Tea Company. A visit to the tea factory gives one an insight into the fascinating process of tea making.

Bonfire

Discotheque

Activity Room